LEAN SIX SIGMA FOR HEALTHCARE

The world around you is constantly changing. The most important driver for this change is technology. This is especially true for the Healthcare sector, where continuous adaptation to this ever-changing environment can make a world of difference to the health of your patients.
This need to continuously adapt is nothing else than the need to continuously improve the way you do things. Continuous Improvement of the way you work requires a mindset. You question the way things are done and want to learn from your mistakes.

The mindset alone is not enough to successfully improve the way you work. You will require a structure. Without this structure, you will probably end up in a firefighting mode, putting out the fire, but never 'extinguishing' the root cause.

This structure is provided by Lean Six Sigma. This Online Lean Six Sigma Healthcare Yellow Belt course is the ideal starting point to learn more about Lean Six Sigma in the context of a Healthcare environment.

To properly adjust the traditional Lean Six Sigma course content to a Healthcare environment, this course was developed in close cooperation with Great Ormond Street Hospital. This course was originally developed specifically for GOSH for In-Company usage, which is still reflected in some references in the videos. The written course content and visuals have been altered to reflect a broader healthcare context.
Yellow Belt certification

Lean Six Sigma is well proven methodology with a step-by-step and data driven approach. During this course, you will learn how Lean Six Sigma works in practice. In 10 lesson covering around 4 to 5 hours the subject matter is explained in videos, text, quizzes and visuals.

This course ends with an exam that awards you with a Lean Six Sigma Yellow Belt certificate, provided by The Lean Six Sigma Company and Great Ormond Street Hospital. As a certified Lean Six Sigma Yellow Belt, you will be able to provide a valuable contribution to Continuous Improvement initiatives using Lean Six Sigma.

This course is also an ideal preparation if you want to take it to the next level. Certification as a Lean Practitioner, Green Belt or Black Belt.

If you would opt for one of our classroom courses, you would also have the advantage of getting to know the Master Black Belt and his train of thought.
Practical Information

Taking ISO13053 and ISO18404 Yellow Belt Body of Knowledge as a starting point, the subject matter has been translated in E-learning content using the taxonomy of Bloom (focusing on the knowledge levels: Remember, Understand and Apply), ensuring this Online Yellow Belt course meets international standards.

The online Healthcare Yellow Belt course consists of 9 lessons. Total learning time is approximately 4 to 5 hours. An important advantage of this online Yellow Belt course is that lessons can be followed at your own convenience. Once you have started, you can always logout and login again when you have time to resume the Online Yellow Belt course.

Module 1: A General Overview

Lesson 1: What is Lean Six Sigma?
Lesson 2: The ring pull
Lesson 3: What is a process?

Module 2: Lean Six Sigma Methods and Techniques

Lesson 4: Two ways to organise continuous improvement initiatives
Lesson 5: Ongoing improvement initiatives
Lesson 6: Project-Based Improvement initiatives
Lesson 7: Value adding and non-value adding activities

Module 3: Lean Six Sigma definitions

Lesson 8: Recognizing waste in a process
Lesson 9: Variation




Exam

Digital Exam
After completing the lessons in this online course you will gain access to the digital exam.

Exam details
This exam has no time limit, can be resit three times and contains roughly 10 to 20 questions.

Included in price
There are no extra costs attached to taking the exam. It is part of the course.

Certificate
Upon successful completion of this online course you will be awarded with an official certificate from The Lean Six Sigma Company.
2 re-exams

Yellow Belt certification

2 years access to the course content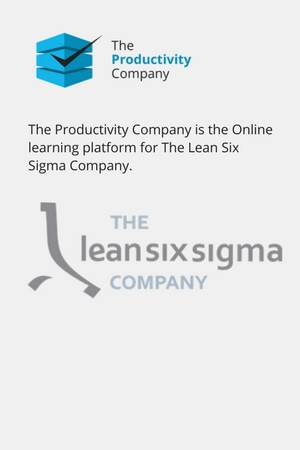 Sign up for the course
Only $165

International accredited certification by The Lean Six Sigma Company

Created by a Master Black Belt

Online course, Mobile and Tablet proof

Every lesson has a video, practical examples and a quiz
Add to cart for $165